Home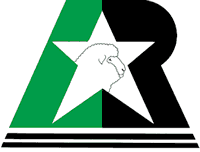 Welcome!
The American Romney Breeders Association (ARBA), is the registrar for and promoter of Romney sheep in the United States and Canada. ARBA registers both white and natural colored Romneys. We welcome your visit!
Our site is organized into the areas shown in the navigation bar at the top of the page. Explore! Learn about the American Romney, our organization, and what our members have to offer you!
Our latest articles are shown below: (for older articles, please check our Site Map)
The meeting was called to order by President, Don Burgess, at 1:03 p.m. EDT on April 18, 2020. Roll was called and in attendance were Burgess, Anne McIntyre-Lahner, Charlene Carlisle, Rick Trojanoski, Emma Morton Rogers, Allison Seyfert Streaker, Penny Swearingen, Nicole Murray, Carol Pasheilich, Betsy McPherson and JoAnn Mast. Unable to participate, and excused from the meeting, was Scott Culver.
Please download this PDF for the complete minutes of the meeting.
Good Morning/Afternoon
I recently took over as Managing Director of Wool Testing Authority Europe (WTAE) and wanted to take the opportunity to introduce myself. My name is Courtney Pye and I was taken on as Technical Manager for the laboratory in 2016 and became MD at the beginning of 2019. I was planning on making a trip to the US, however due to the ongoing situation this isn't possible at the moment. I personally find emails impersonal but in the current climate it will have to do, so apologies for the forwardness of this email. I also apologise if this email address is not the correct one for my query.
I have been doing some research into the American wool industry and was very interested to see that the range of breeds in America is as diverse as the British Wool clip. We test the entire British Wool clip and test breeds that are reared in the US every day such as Welsh Mountain, Blue Faced Leicester, Romney, Texel, Teeswater, Jacob, Dorset and Wensleydale, plus many others. This makes WTAE an obvious choice to test these breeds. Without getting too technical; our laboratory calibrations already contain these wool types and it would be wonderful if we could begin to include American wool.
The laboratory was set up in 2004 in Caernarfon North Wales located on the outskirts of the Snowdonia National Park. We have been supplying test results to UK and European wool merchants ever since. We pride ourselves on our impartiality and our ability to offer a totally independent testing service which is fundamental to the core of the business.
Further to this, let me quickly outline what we can offer you; we are an IWTO licenced laboratory and are accredited to a range of IWTO test methods including yield, mean fibre diameter and colour. We also operate an online portal that allows customers access to their test results, invoices and historical results. These can be printed remotely at any time should our customers require them. You can also request brand changes and check testing through this portal should you need them. This service is free of charge for clients.
I feel this is a great opportunity to expand our knowledge and test data of these wonderful breeds, and also to offer you a vital testing service. Please get in touch if you would like to discuss this further with me and also please visit our website; www.wtaeurope.com which outlines all our services.
Kind regards and stay safe!
Courtney.
Courtney Pye
Managing Director
Wool Testing Authority Europe Ltd
Unit 7, Cibyn Industrial Estate
Caernarfon
Gwynedd
LL55 2BD
Tel: 01286 678097
Web: www.wtaeurope.com
UKAS: https://www.ukas.com/search-accredited-organisations/
FOLLOW us on Facebook: https://www.facebook.com/WTAEfleecetesting/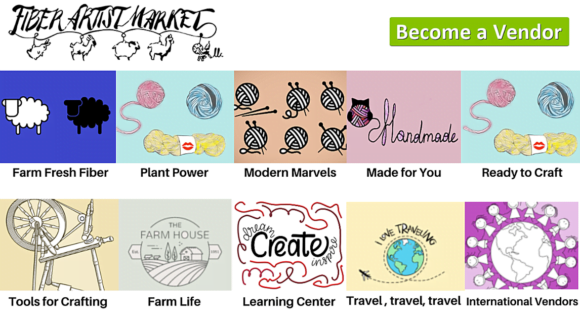 FREE ONLINE MARKETPLACE FOR FIBER PRODUCERS AND INDEPENDENT FIBER ARTISTS.
With all the cancellations taking place today the need is even more urgent to support our fiber producers, Fiber Artists, and supporting industries. https://fiberartistmarket.com/ is completely free to all fiber producers, fiber artists, shearers, mills, and supporting industries through 9/30/2020. We have over 100 vendors and sales are picking up.
THERE WILL BE NO FEES TO JOIN, NO COMMISSIONS, NO SUBSCRIPTION PACKAGES, NO COSTS TO VENDORS. WE WILL CONTINUE THIS THROUGH SEPTEMBER, 2020. THIS IS A FIBER MARKETPLACE FOR DIRECT TRADE SALES TO CONSUMERS BY THE PRODUCERS AND ARTISTS WHOM WE ALL DEPEND ON. LET'S HELP THEM STAY IN BUSINESS THROUGHOUT THIS NATIONAL EMERGENCY.
EACH VENDOR HAS THEIR OWN STOREFRONT, SETS THEIR OWN SALES, AND MANAGES ALL THEIR OWN BUSINESS. WE SUPPLY A SECURE WEBSITE, SEO, SECURE PAYMENT PATHWAY, AND ADVERTISING.
WE WILL STRICTLY MONITOR AND REMOVE ANY SPAM. WE ASK THAT EVERYONE BE RESPECTFUL OF OUR MISSION TO SUPPORT FIBER FARMERS, RANCHERS, FFA/4H STUDENTS, AND INDEPENDENT FIBER ARTISTS.
THANK YOU FOR YOUR CONSIDERATION. If YOU HAVE ANY QUESTIONS PLEASE CONTACT US AT: CONTACT@FIBERARTISTMARKET.COM
Stay Safe and together we will all get through this.