Home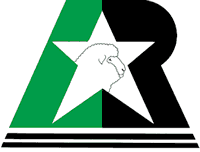 Welcome!
The American Romney Breeders Association (ARBA), is the registrar for and promoter of Romney sheep in the United States and Canada. ARBA registers both white and natural colored Romneys. We welcome your visit!
Our site is organized into the areas shown in the navigation bar at the top of the page. Explore! Learn about the American Romney, our organization, and what our members have to offer you!
Our latest articles are shown below: (for older articles, please check our Site Map)
The ARBA board meeting was called to order by Don Burgess, President, at 1:04 p.m. EDT. Participating in the meeting, held via Zoom, was Burgess, Anne McIntyre-Lahner, Charlene Carlisle, Rick Trojanoski, Emma Morton Rogers, Allison Seyfert Streaker, Penny Swearingen, Nicole Murray, Carol Pasheilich, Betsy McPherson and JoAnn Mast, ARBA Secretary. Not in attendance was Scott Culver, excused for work.
Please download this PDF for the complete minutes of the meeting.
Dear ARBA Members:
The National Tunis Sheep Registry, Inc. (NTSRI) is hosting and managing a Stars of Louisville All Breeds Bred Ewe Sale at the North American International Livestock Exposition (NAILE) in 2020. The sale is scheduled for Saturday, November 14th at 2:00 PM EST.
Below are the sale documents including the entry form. Please consider consigning ewes to the sale. The entry deadline is October 5th.
If you have any questions, you may contact me at 606/346-3916. We hope you are staying safe and are looking forward to receiving entries to our sale.
Sincerely,
Susan B. Anderson
Sale Organizer