Home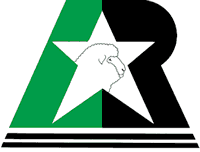 Welcome!
The American Romney Breeders Association (ARBA), is the registrar for and promoter of Romney sheep in the United States and Canada. ARBA registers both white and natural colored Romneys. We welcome your visit!
Our site is organized into the areas shown in the navigation bar at the top of the page. Explore! Learn about the American Romney, our organization, and what our members have to offer you!
Our latest articles are shown below: (for older articles, please check our Site Map)
Please see the spreadsheet below for the ARBA Approved Budget for 2018-2019:
Join us for a webinar on July 24, 2018 at 7:00 PM CDT.
Register now!
register.gotowebinar.com/register/3239579461730233090
Presenters:
Dr. Cleon Kimberling, DVM
Professor Emeritus, Colorado State University
Optimal Livestock Services
Geri Parsons, CVT
Optimal Livestock Services
Host: Dr. Jay Parsons, Department of Agricultural Economics
University of Nebraska-Lincoln
Time: 8:00 PM Eastern; 7:00 PM Central; 6:00 PM Mountain; 5:00 PM Pacific
Description:
Why test your rams for breeding soundness? A breeding soundness examination (BSE) is an overall assessment of the ram's potential ability to service and impregnate a given number of ewes during a given period of time. We will go over what good breeding soundness means and the impact it can have on your bottom line results.
This webinar is made possible with funding support from the Let's Grow Committee of the American Sheep Industry Association.
After registering, you will receive a confirmation email containing information about joining the webinar.