Welcome to the ARBA Junior page – dedicated to our enthusiastic young members!
The ARBA mission statement for youth is:
"To encourage youth to care and maintain Romney sheep as a way of learning responsibility. To encourage youth to join with other Romney youth to learn sportsmanship, enhance social skills, ethical behavior, leadership traits and a better understanding of success and failure."
For more information on Romneys for youth, see: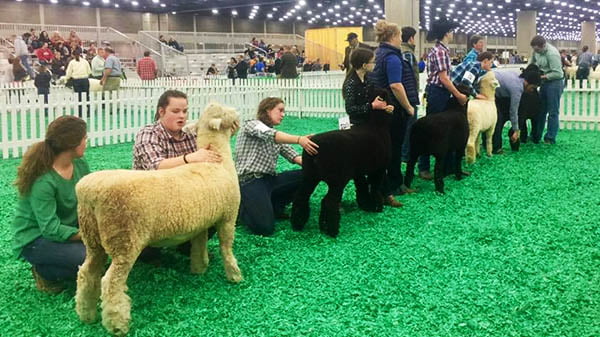 By: Morgan Fitzsimmons It's hard to believe that another All-American Junior show has come and gone. This was my first year as a Romney exhibitor at the All-American and it was truly an exciting and wonderful show. Many exhibitors were able to see their hard work and efforts pay off.
Hi! Lambing has just been winding down for us here in Oregon. Lambing season is always my favorite, but its end is always a highlight because no more night checks and finally getting to sleep more than 4 hours at a time! After some really weird weather (snow in the
This year is the first year we lambed on our farm. Lambs are so sweet and cute. They are even cute when they are first born. My ewe Sarah had two ram lambs. She licked them to clean them up and I thought that was really gross. When my mom
The American Romney Breeders Association is happy and proud to announce the following Futurity placings.    White Wool Home Raised Ewe Lamb     Weston Pettit (OH)    Pettit 1001            1st place     Purchased White Ewe Lambs    Courtney Lyman (MA)   Thistledown 801      
Greetings everyone from Auburn NY! My name is Hayley Hares, and this is my second year owning and showing Romney sheep. I got my first two Romney's last summer from a friend of mine Phebe Alley, and well ever since then they are like potato chips, you just can't have
ARBA is happy to announce current futurity standings based on all score cards submitted as of today, September 21st, 2018. Point cards will be collected through the end of the year with winner announced the beginning of January. White Wool Home Raised Ewe Lamb Weston Pettit (OH) ~ Pettit 1001