Welcome to the ARBA Junior page – dedicated to our enthusiastic young members!
The ARBA mission statement for youth is:
"To encourage youth to care and maintain Romney sheep as a way of learning responsibility. To encourage youth to join with other Romney youth to learn sportsmanship, enhance social skills, ethical behavior, leadership traits and a better understanding of success and failure."
For more information on Romneys for youth, see: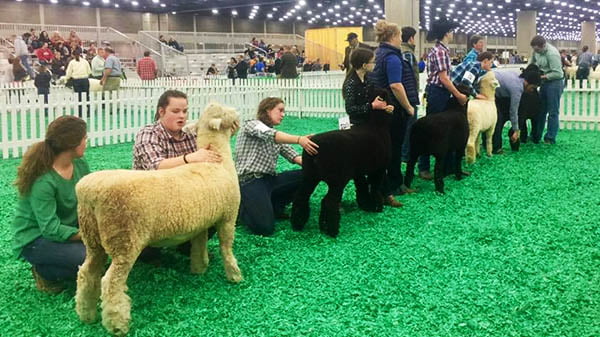 The NEYSS was a success once again. Romneys were well represented with 63 head and 17 youth. The sheep looked awesome. All were of good quality, fitted well and in good condition. Our kids are doing a great job. Every year the bar is set a little higher and our […]
Austin Dean's natural colored yearling ram "All Star 302" was the Supreme Champion Wool Ram at the 2014 DE State Fair.
Romney breeders entering sheep for sale in Maryland and Ohio have provided the initial funds to support the first year of the Futurity For Youth program. Seven animals sold in Maryland were nominated as futurity animals, at a cost of $20 per entry to the seller. At the Romney Specialty […]
ARBA is proud and pleased to announce the Sixth Annual Morris Culver Memorial Scholarship. Morris passed on January 11, 2007, but not before a lifetime of achievement and service that touched all who knew him. Morris was a pioneer in the American Romney Breeders Association. He was a twelve year […]
The American Romney Breeders Association will sponsor a Romney ewe lamb and yearling ewe futurity for 2014 on a trial basis. Continuation for future years will be determined after evaluation of this year's level of participation. The development of this Futurity is an effort to get junior members more interested […]
This summer was a busy one. I attended multiple youth shows, some as close as my back yard and others as far as 700 miles. Each offered something for everyone, some bigger than others but all a great learning experience whether you were an exhibitor, a breed representative, a parent, […]