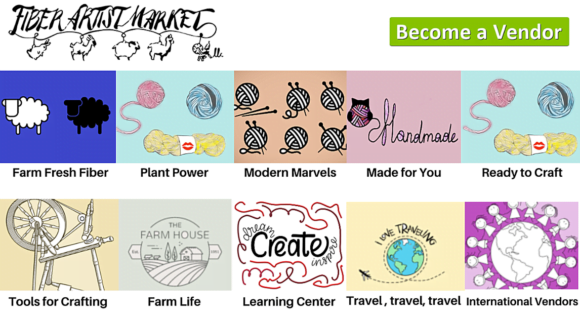 FREE ONLINE MARKETPLACE FOR FIBER PRODUCERS AND INDEPENDENT FIBER ARTISTS.
With all the cancellations taking place today the need is even more urgent to support our fiber producers, Fiber Artists, and supporting industries. https://fiberartistmarket.com/ is completely free to all fiber producers, fiber artists, shearers, mills, and supporting industries through 9/30/2020. We have over 100 vendors and sales are picking up.
THERE WILL BE NO FEES TO JOIN, NO COMMISSIONS, NO SUBSCRIPTION PACKAGES, NO COSTS TO VENDORS. WE WILL CONTINUE THIS THROUGH SEPTEMBER, 2020. THIS IS A FIBER MARKETPLACE FOR DIRECT TRADE SALES TO CONSUMERS BY THE PRODUCERS AND ARTISTS WHOM WE ALL DEPEND ON. LET'S HELP THEM STAY IN BUSINESS THROUGHOUT THIS NATIONAL EMERGENCY.
EACH VENDOR HAS THEIR OWN STOREFRONT, SETS THEIR OWN SALES, AND MANAGES ALL THEIR OWN BUSINESS. WE SUPPLY A SECURE WEBSITE, SEO, SECURE PAYMENT PATHWAY, AND ADVERTISING.
WE WILL STRICTLY MONITOR AND REMOVE ANY SPAM. WE ASK THAT EVERYONE BE RESPECTFUL OF OUR MISSION TO SUPPORT FIBER FARMERS, RANCHERS, FFA/4H STUDENTS, AND INDEPENDENT FIBER ARTISTS.
THANK YOU FOR YOUR CONSIDERATION. If YOU HAVE ANY QUESTIONS PLEASE CONTACT US AT:
Stay Safe and together we will all get through this.